Star Wars Vintage Collection Sandtrooper (Dirty Armour) Vc112 Card Errors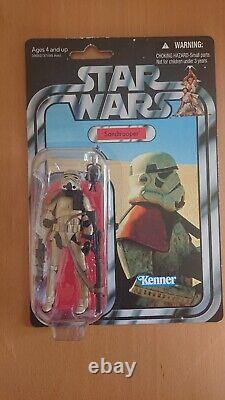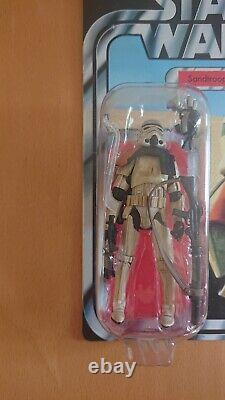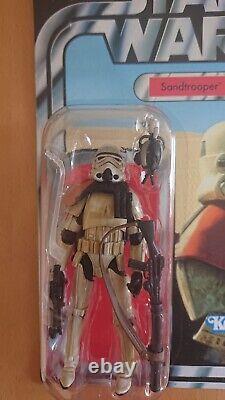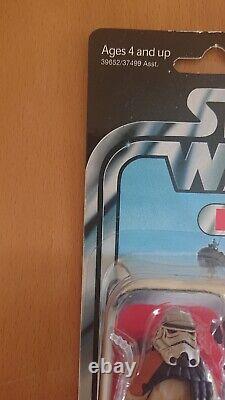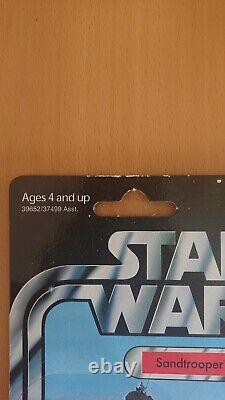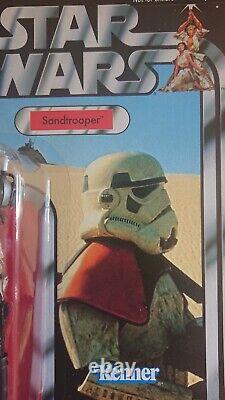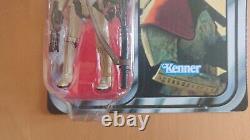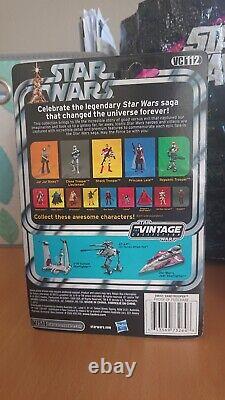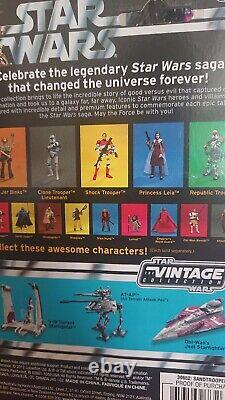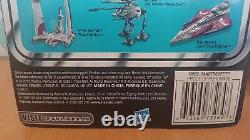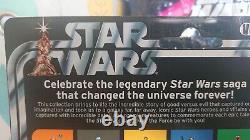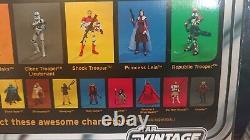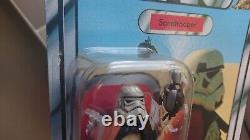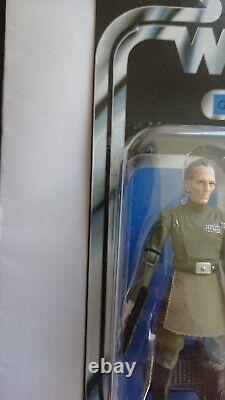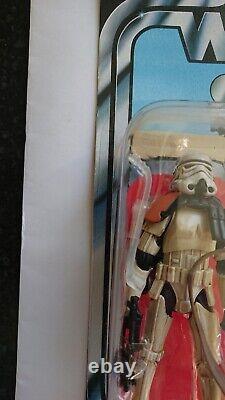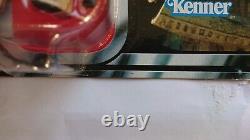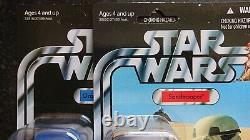 Star Wars Vintage Collection Sandtrooper (Dirty Armour) Vc112 Card Errors. This is an exceptional example of a factory card error in the way of card packaging and assembly. The figure mint on card in itself is worth around 120 pounds or so on a punched card, but this one is a little special. Those of you who have seen this anomaly before will know how rare it is. The card has been factory cut too short on one side.
The double race track logo design should have a small amount of black card on each side. There is some on the right hand side.
But there is none on the left hand bubble side. Of course my left and right refer to how it is viewed in the photos. The figure has been factory packed a little off the background card tablet too.
This is genuine, for those who might think it is a re-seal, it is not. One of my photos will show the waffle print of the original factory glue seal on the bubble. Those who know vintage collection figures will be aware that it is impossible to fake this. I bought it from a supplier years ago, and noticed it looked like the black outline is missing on the bubble side.
Serious offers only, this is truly an original piece. Card back's could be a little off in the early days of the vintage collection, that wasn't too rare, but I had never seen this before. To compare, check out the side by side photo's of the sandtrooper card alongside a normal carded Moff Tarkin from the same year, you can see the errors in card finish more clearly, both at the side and at the bottom of the card plus the distance from the punch.
The Moff Tarkin figure is NOT INCLUDED IN THIS SALE. It is Used for comparison purposes only. Please check the feedback and photos. Comes from a smoke and pet free home.
Adult owned and has been sealed away from light and other elements.