VINTAGE STAR WARS X6 EWOKS LOT (4 are 100% COMPLETE)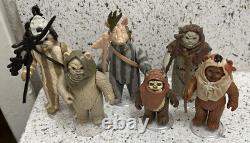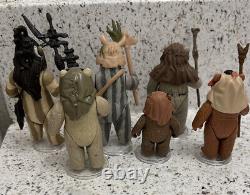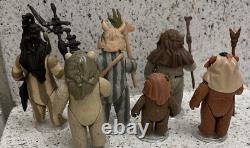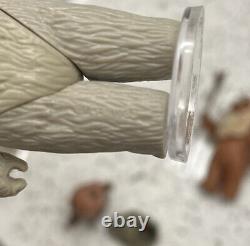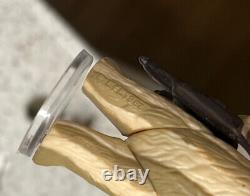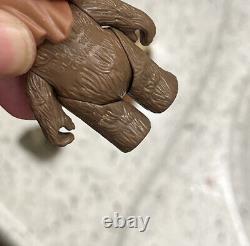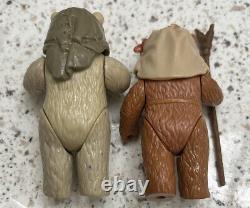 Bring home these six vintage Star Wars Ewoks - some of who are from The Last 17. Ewoks: Lumat and Wicket which are near complete and also Chief Chirpa, Teebo, Paploo and Logray - 100% complete. These lovable characters from the VI: Return of the Jedi movie are must-haves for any Star Wars fan. Made by Kenner in 1983 in Hong Kong, these Ewoks are perfect for collectors who appreciate vintage toys.
This Star Wars collectibles set is from the franchise's Science Fiction and Horror genre and is a great addition to any collection. The toys have not been modified and are in great condition. No loose limbs, no significant damage to body, besides slight normal wear.